It feels like only yesterday that I wrote about Nextcloud (it was actually a few weeks ago), and today I'm already writing about yet another self-hosted file storage solutions.
It's called FileRun, and its lead developer Vlad Roman dropped me a note a few days ago to take a look at it. It's been around a long while, but has flown under my radar, so this post is me making up for that.
In a nutshell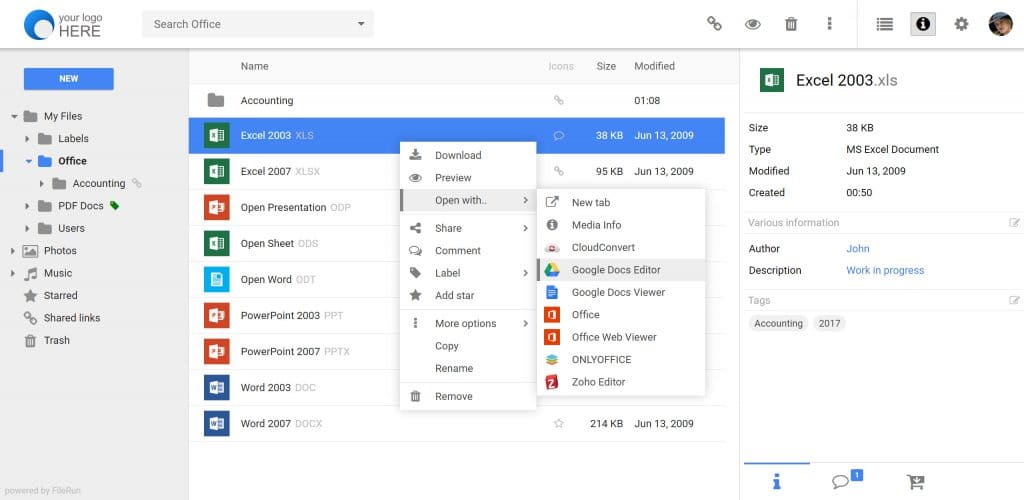 FileRun is a document storage solution. It allows users to host all kinds of files, and works especially well with photos and music-files. It's not open-source, but it's free to use for both personal and commercial use. If you want to have more than three users, though, you'll need to upgrade to their enterprise version. This will also add a slew of other features, most notably 2-factor authentication.
Installation: [rating=5]
Price: [rating=4]
What does it do?
If you're familiar with Google Drive, you'll find your way round FileRun immediately. It's closely modeled to the UI, and the interface is just as snappy and responsive.
You can upload your files either via its drag-and-drop interface or actually use the desktop sync (which is in fact the Nextcloud desktop app, but works with FileRun as well).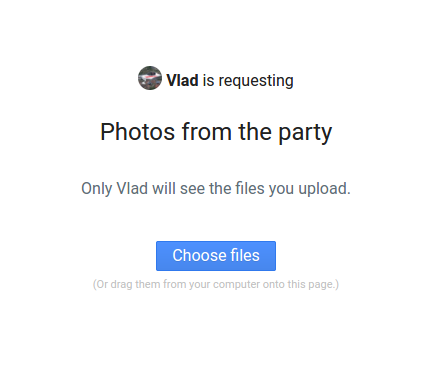 A handy feature is the file request, which allows you to send file requests to anyone (regardless of whether they have an account with your FileRun install), and whatever they upload will then be stored right in your user folder.
Apart from being stored in folders, files can also be labeled, commented on and shared.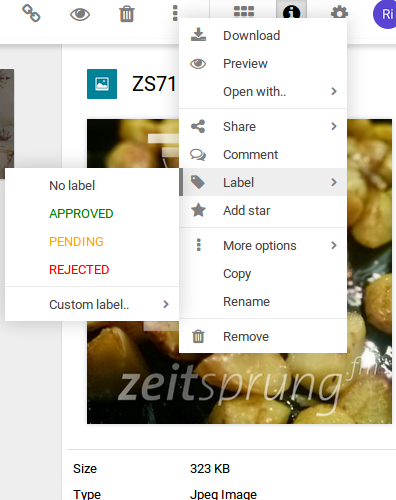 FileRun ties in with quite a few other services, like Google Drive, Pixlr, ZoHo or Google Maps to manipulate your files. Despite this, its web-interface still feels far more lightweight than NextCloud.
Pro-tip: if you already have a folder on your server containing all or some of your files, you can simply point FileRun to it and it'll automatically work with these files.
As a photo manager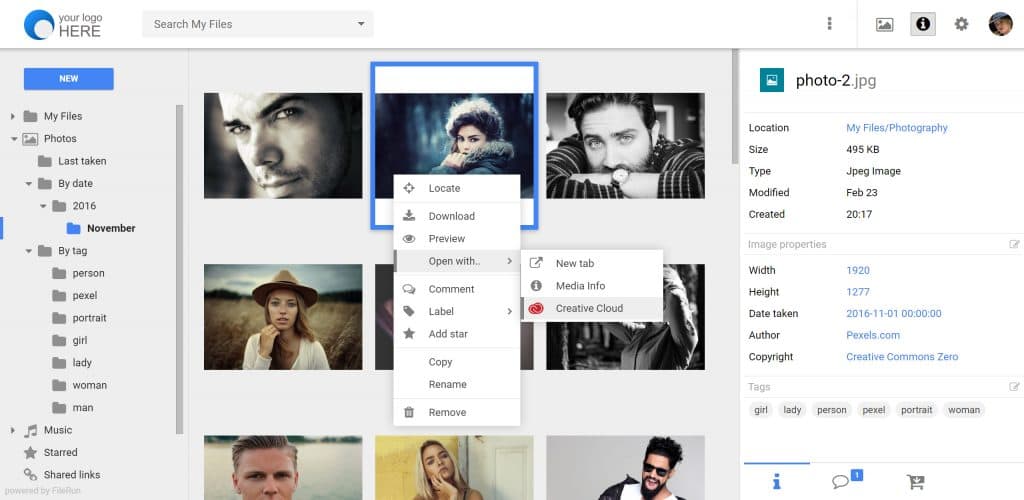 FileRun is also set up to replace hosted photo management services, giving you a nice interface for your uploaded images, even tying it into, if you are so inclined, Adobe's Creative Cloud. As with desktop sync, FileRun makes use of Nextcloud's Android app for automatic photo upload. Just point it to your FileRun install's photo folder and you're good to go.
As a music manager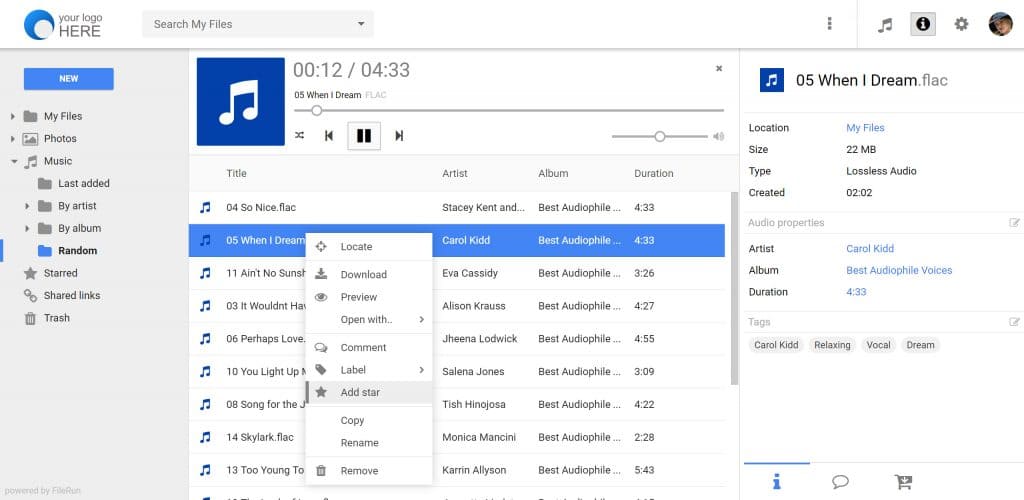 And finally, if you want to store your music collection in your own cloud, FileRun supports playback and editing of a number of music filetypes.
Installation
FileRun's installation is as easy as they come. Its requirements are the usual (PHP, a database, a webserver), so it's a breeze to set up even on a shared webhost.
For those familiar and comfortable with Docker, there's a docker image available as well.
There's also comprehensive documentation.
Price
FileRun is free to use for personal and commercial purposes. But, some features are only available in the enterprise version, and if you want to have more than three users, you will need to buy the enterprise version as well.
Pricing is very straight-forward: it's a one-time payment and the installation is valid for one domain. It starts at USD199 for the enterprise version + 5 more licenses, the bigger packages even come with priority e-mail support.
(You might have noticed that I only gave FileRun four out of five stars in the price-ranking. That's simply to reflect the fact that some features are only available with the enterprise version – the price itself is more than fair.)
All in all, FileRun is an impressively slick piece of software, especially if you want to get serious about going self-hosted with your files, photos and music.